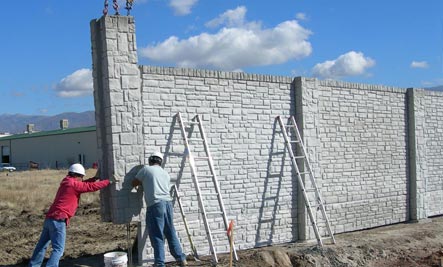 The rapid installation process allows for reduced and measured time benefits as well as substantial cost savings. A small installation team assisted by an excavator can comfortably prepare the ground work for up to 100m of walling on day one of a project.
The Verti-Crete Walling System requires only isolated pad footing at the piers, minimising groundwork required.
After the concrete pads have set, the installation team can install up to 200m of pillars and piered wall panels in a day.

For more information why not download our brochure.